Who said Veggie platters couldn't get their party on?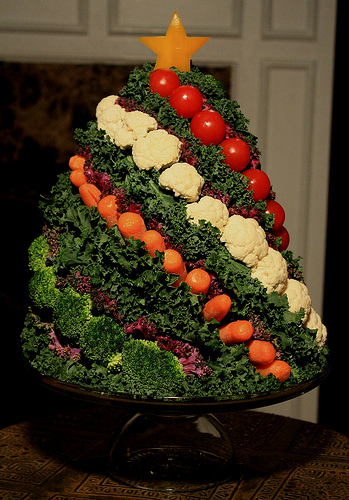 I love my veggies and if they can double as a creative decorative piece along with the nutritional value, I'm all over it. My only apprehension though, if you saw a veggie display this fun, would you be tempted to eat it or feel guilty to even touch it? I can't say for sure for myself.
If you're interested in making one of these fabulous crudite masterpieces, instructions can be found for the top one
here
and the bottom one
here
.